Hey Readers,
In a thimble, my interests are cycling, travel, reading, playing guitar, writing books and cavorting with my lovely wife, J'nette.
Here are a few things I've seen and done:
-- I like to write at the library or at local coffeehouses. Several of my books have been completed on a iPad while wintering in the tropics.
-- Themes that seem to recur or matter to me in my books include obession, unrequited love, the balance between justice and revenge, and adventure (a euphemism for getting into a nasty jam and figuring a way out of it).
-- Born in Grand Rapids, MI in 1952, I earned my BA in journalism from Wayne State University in Detroit in 1976, with a minor in photography. I'm sure my college journalism department would have voted me least likely to succeed.
-- After a stint as a newspaper reporter and editor in the metro Detroit area, I high-tailed it to Traverse City, MI, creating a variety of publications and fielding media relations for Munson Medical Center in the 1980s.
-- In 1991, my best friend George Foster and I launched the alternative Northern Express Weekly, which we ran for 23 years. Our first issues were created in my kitchen on a primitive 30-meg Mac Plus computer. The Express went on to become northern Michigan's largest weekly newspaper with a readership of 75,000 covering a radius of more than 150 miles of the region. We sold it in 2013.
-- I'm the author of three nonfiction books: "Planet Backpacker," a memoir on backpacking around the world (2008)," Biking Northern Michigan" (2014) and (2021); and "I Promised You Adventure" (formerly, "Travels With My Wife," 2015), another global backpacking memoir.
-- My first novel, "Windigo Moon," was published by Blank Slate Press in 2017. In 2018 I published the thriller, "Bicycle Hobo" through my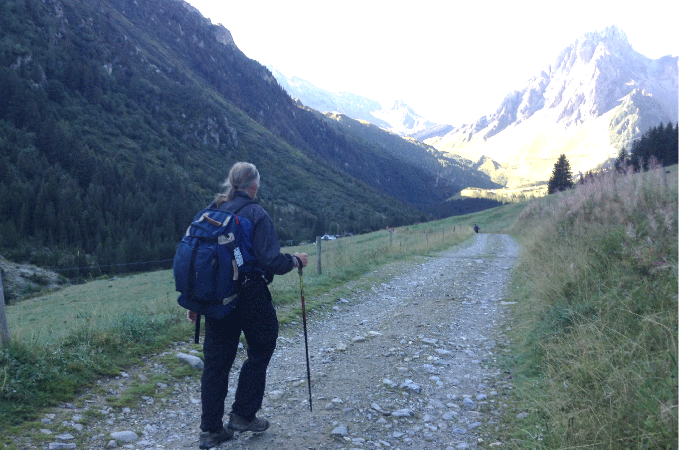 own imprint, The Wandering Press. My latest novel is "Sandy Bottom," a satire on hard-boiled detective fiction and the New Age, set in Traverse City.
-- I've backpacked the globe twice and have visited more than 70 countries with destinations ranging from the supercities of the Third World to the heart of the American wilderness. In 2011, my wife, Jeannette Wildman, and I spent seven months backpacking around the world, resulting in our memoir, "I Promised You Adventure" (formerly "Travels With My Wife").
-- Biking is a passion: I've cycled in Australia, Vietnam, India, Sri Lanka, South Africa, Peru, Mexico, Nicaragua, England, Ireland and across continental Europe in addition to routes around the U.S. I've also biked across the North American continent, from Seattle to the northern tip of Newfoundland.
-- Inane thing that I've always been inordinately proud of: I competed in about 45 triathlons in the days before my joints went to hell, including two ironman races.
-- Wine, yes. Beer, not so much.
-- Most memorable fiction: The Tortilla Curtain and Drop City by T.C. Boyle; The Good Earth by Pearl S. Buck; Shantaram by Gregory David Roberts; the Richard Sharpe novels by Bernard Cornwell; the seafaring saga of Patrick O'Brian; Tarzan of the Apes by Edgar Rice Burroughs; and of course, Lord of the Rings by Tolkien.
My wife Jeannette and I have two adult children and six grandkids. We divide our time between homes in Northern Michigan and traveling each winter.